Lest We Forget is honoring all and everyone who served with the 99th Division during WWII. It is divided into two separate sections.
« Honor Roll« is listing servicemen who were killed in action.
« Final Salute« is honoring veterans who served with the division and passed away after the war. A number of names are colored and give access to individual detailed information and photographs. Listings are as complete as our data bases permit. Corrections, additions and comments are welcome and can be forwarded via Contact Us or via our Facebook page.
Recent information
Bert A. Burda
1924-2019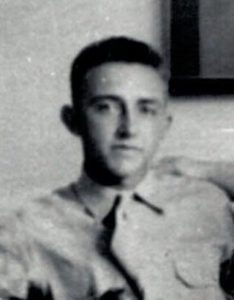 Bert was a member of Charlie Company, 393rd Infantry and fought all the main battles of his Regiment until VE Day. After the war Bert received his B.A. from Hiram College in Ohio in 1948 and his M.A. from Northwestern University in 1950. After graduation, he taught vocal music in elementary and high schools in Woodstock, IL. for two years before moving to Boise.After teaching for the Boise Public School District at Borah High School, and later, at Capital High School, Bert became the Music Consultant and Fine Arts Coordinator for the Idaho State Department of Education in 1967.  Because this position required him to travel extensively, Bert retired as Chancel Choir director in 1983, but continued to sing in the choir whenever possible. Several years later, Bert returned as director of the First Congregational UCC Chancel Choir when the choir director left the position, and he served until a replacement was found. He passed away on December 10; 2019 at age 95.

James L. Tolmasov
1925-2019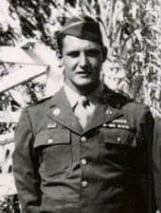 Born on Nov 17, 1925 in Los Angeles CA and passed away on Sept 29, 2019 in Los Angeles. James served with Co L, 395th Inf.
Howard I. Bowers
1925-2019
Howard I. Bowers was living in Oak Ridge, TN. He was a machine gunner in D Co, 394th Infantry and was wounded on the Elsenborn Ridge. He came back several times to Belgium to visit his old platoon dugouts and was a great supporter of the MIA Project. He passed away on August 31, 2019.
Richard Render
1925-2019
He grew up in Panhandle, TX and entered the army in 1943. He was assigned to the 99th Infantry Division and stationed in Europe. He was captured during the Battle of the Bulge and remained a POW until the war's end. He passed away on June 22, 2019.
Edward E. Phero
1919-2019
Donald V. Mehus
1925-2019
Joseph L. Thimm, Jr
1924-2019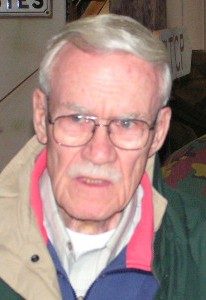 Joseph "Joe" Thimm was born in Detroit, Michigan, on October 2, 1924 to Joseph and Ethel Thimm. He was the first of two sons raised by the family.
Joe graduated from Detroit Catholic Central High School in 1942 and soon after received his draft notice. He joined the 99th Division at Camp Van Dorn, Mississippi and was assigned to Company K, 395th Infantry Regiment. He was a fervent supporter of the MIA Project and came back several times to revisit the battlefield. Joe passed away peacefully on January 3, 2019 at his home in Salem, Oregon. Read more
Edwin J. Burke
1924-2018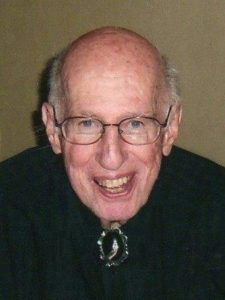 Edwin Jay Burke passed away peacefully on July 21, 2018 at the age of 93. Everyone knew him as "Jay".He was born in Flagstaff, Arizona on September 5, 1924 to Simeon and Ola (Harris) Burke. Jay served with Co I, 393rd Infantry until VE Day. After his discharge, he graduated from the University of New Mexico as engineer and worked for the NASA. Read more
Harry E. McCracken
1922-2018
"I feel extremely honored to have served as a medic in the 395th and shall remember and admire the courage and inner strength shown by the men on the Elsenborn Ridge. » Those were Harry's words when he explained his WWII experience with the 99th Division.
Harry McCracken was born on May 16, 1922 in Westmoreland City, Pennsylvania, to Frank and Cora McCracken. After completing 4 years of high school, Harry volunteered to enlist in the Marines. Before it was administratively acted, his draft notice arrived and was ordered to report at Camp VanDoorn, Miss. on January 4, 1942. He was attached to the 99th Division where he was trained as a medic and served with the Headquarters Aid Station of the 395th Infantry Regiment. Harry served throughout ETO and came back home with two Bronze Stars and one Puple Heart. After a life full of service for his country and for his hometown among others as chief of VFD and Penn Township Rescue 6, he passed away on May 2, 2018. Harry was a past President of the 99th Infantry Division Association and chairman of the Archive Commitee. He was a fervent supporter of the MIA Project. Read More.
Robert D. Gair
1922-2018
Robert « Bob » D. Gair, age 95, passed away peacefully at his home in Deming, NM, on Saturday, February 17th, 2018. Bob is survived by Lorraine, his wife of 39 years, 7 children, 11 grandchildren, 16 great grand children and one great great grand child. Bob was born in Detroit, MI, on April 6th, 1922. He served with Company C, 393rd Infantry throughout the war.
Jack L. Yount
1918-2017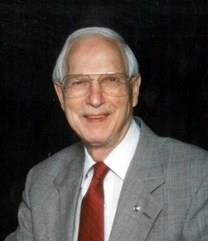 Jack Leroy Yount, 98, of Surprise, AZ passed away April 7, 2017. Jack was born September 23,1918 in Oklahoma City, Oklahoma to Edgar and Mary Yount. He entered the United States Army on October 16, 1940. He was part of the 99th Division, Battery « C », 371st Field Artillery Battalion. During his service, he was stationed across the country: Fort Sill, Oklahoma, San Louis Obispo, California, Fort Ord, California, Camp Van Dorn, Mississippi, Camp Maxey, Texas, and in Europe: France, Belgium and Germany. During his WWII service, he received 3 Bronze Battle Stars (Rhineland, Ardennes and Central Europe).  Read more
Frederick D. Korner
1920-2017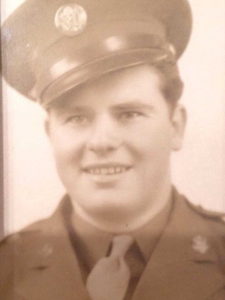 Frederick Dreyfus Korner of Park City, Utah passed away Monday, May 22, 2017 at the age of 96. He was born in New Orleans, Louisiana on September 24, 1920 only son to Frederick and Nimmie Buniff – Korner. Frederick was drafted on March 20, 1941 at Jacksonville Army Airfield, Florida. He married Gloria Marcusy on December 20, 1942. (Read more)
Joseph Kagan
1923-2017
Joe was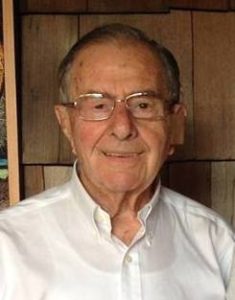 born in Hartford, CT. Longtime resident of Roslyn, NY and White Sand Beach, Old Lyme, CT. He served as platoon leader in Company F of the 393rd Infantry. Born leader and fearless, he was highly regarded by his men. Joe was awarded the Silver Star for gallantry in action. After the war, Joe returned to the University of Connecticut and after graduation moved to NY. In 1980 he retired as President of the Dannon Yogurt Company and former Vice Chairman of the Nassau County Heart Association. He passed away on May 10, 2017.
Carlos Martinez Jaime
Nov. 20, 1925 – March 8, 2017
Vallejo, CA, resident of 57 years, Carlos Jaime passed away on March 8, 2017.  He was born in Mexico, on November 20, 1925. He immigrated to the United States with his parents in 1926. Carlos volunteered for the Army Air Corp Program, but was denied due to his non-citizen status. He attended boot camp and artillery training at Camp Callan in La Jolla, CA. Carlos was awarded his citizenship on April 21, 1944, prior to reassignment to Camp Maxey-Paris, TX for Infantry Training School. Upon completion, he was assigned to Company G, 393rd Infantry of the 99th Division. Read More.
Louis J. Kalil
March 18, 1922 – Feb 08, 2017.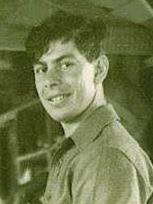 Louis J. Calil, life-long resident of Mishawaka, Indiana, passed away on February 08, 2017. Louis was a former member of the I&R platoon, 394th Infantry, and saw heavy actions at Lanzerath on the very first day of the Battle of the Bulge. Read more.
Lyle J. Bouck, Jr
1923-2016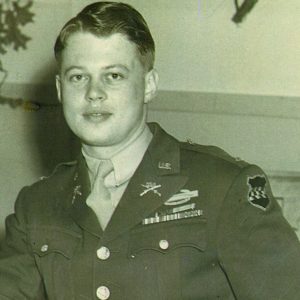 Lyle Joseph Bouck, Jr  – iconic leader of the I&R platoon of the 394th Infantry – died at his home of Sunset Hills, StLouis on December 2, 2016 at age 92. Born in St Louis on December 17, 1923, he enlisted at age 14 in the National guard and quickly rose in the rank, becoming a Sergeant at 16. At the outbreak of WWII, … Read more
George H. Kennedy
1925-2016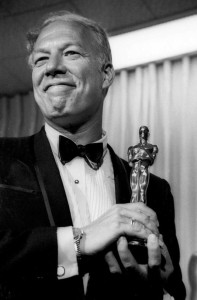 Oldest living Oscar winner in the Best Supporting Actor category, George Harris Kennedy died in Boise, Idaho, on February 28, 2016. Born in New York city on February 18, 1925. George was raised in a show business family and made early stage debut. He spent most of his childhood acting on children's radio productions.In 1943, after basic training, he was sent to the 99th Infantry Division and served with Cannon Company, 395th Infantry Regiment … (Read more)
John « Smoky » Marcisin
1926-2016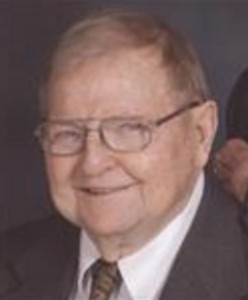 John W. Marcisin, 90, of Ashford, CT, passed away on Wednesday, January 6, 2016 at Manchester Memorial Hospital. He was born in Passaic, NJ. John was the medic of the 2nd Platoon, company I of the 394th Infantry and was known as « Smoky »….. Read more