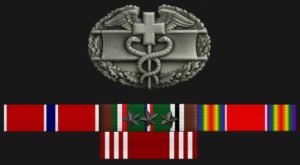 John W. Marcisin, 90, of Ashford, CT, passed away on Wednesday, January 6, 2016 at Manchester Memorial Hospital. He was born in Passaic, NJ. John was the medic of the 2nd Platoon, company I of the 394th Infantry and was known as « Smoky ». Anywhere we stopped for bivouac, remembers Samuel L. Lombardo, his former platoon leader, if it were safe John would be the first man to build our fire to get us warm. So we gave him the nickname of Smoky.  At the end of the war, Lombardo continues, we were at  Peterskirchen with the snow capped Alps in the background. The scenery in our area was spectacular. There were no signs of the enemy. Smoky asked me if he could go hunting. As a medic he has not been permitted to carry firearms. I agreed but told him to replace his red crossed helmet by one that was unmarked. He was out for a few minutes when he came back with a small buck. The mess sergeant had it prepared and all of us enjoyed venison. Smoky was all smiles. The next day was May 8, the war ended for us. He was such a dedicated soldier to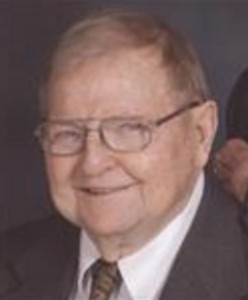 his duties and also a great morale booster in my platoon.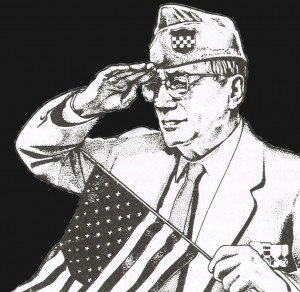 After the war John worked as an engineer for American Screw Company in Willimantic, CT, then started his own business as an industrial engineering management consultant. John is survived by his wife Catherine, three daughters, six grandchildren and four great grandchildren.