Frederick D. Korner
1920-2017
Company A, 394th Infantry Regiment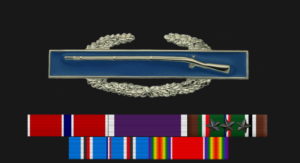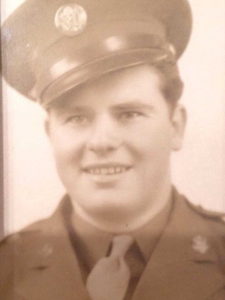 Frederick Dreyfus Korner of Park City, Utah passed away Monday, May 22, 2017 at the age of 96. He was born in New Orleans, Louisiana on September 24, 1920 only son to Frederick and Nimmie Buniff – Korner. Frederick was drafted on March 20, 1941 at Jacksonville Army Airfield, Florida. He married Gloria Marcusy on December 20, 1942.
After boot camp, Frederick joined Co A of the 394th Infantry Regiment of the 99th Division. On January 9, 1945, during the Battle of the Bulge, he was severely wounded by a German mortar shell that also killed his foxhole buddy. He was evacuated to England and was discharged. He received several medals including the Combat Infantryman's Badge and the Purple Heart.
He was an active member of the Disabled Veterans and The Veterans of Foreign Wars. The patriotism he learned in the service never left him. Frederick transitioned to civilian life where he enjoyed cooking, dancing, sports, animals and most of all his family.
Frederick is survived by his wife of 74 years Gloria(Marcusy) Korner; his daughters Hilda Hughes (Chuck) and Brenda Carey (Paul). He also leaves behind two grandchildren, Lauren Young (Allyn); and Gretchen Elliott (Blake); three great grandchildren Serena Elliott, Remy Young, and Lily Young.
He was buried in Arlington National Cemetery on November 3, 2017.