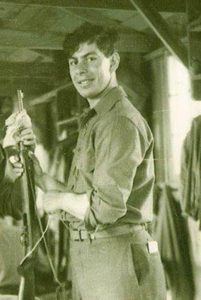 Louis J. Kalil
1922 – 2017
I&R platoon, 394th Infantry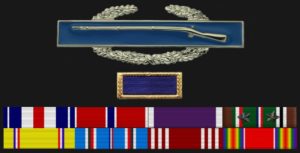 Louis J. Kalil, life-long Mishawaka resident, passed away on February 8, 2017, at age ninety-four.
Born on March 18, 1922 in Mishawaka, a son of Samuel and Lillian (Nicholas) Kalil, Lou graduated of Mishawaka High School in 1941. He received his draft notice on November 19, 1942. After basic training, he joined the I&R platoon of the 394th Infantry.  At the beginning of the Battle of the Bulge, the platoon was involved in heavy action at Lanzerath, Belgium. Lou was captured with the survivors of his platoon and spent 208 days in captivity. The brilliant stand of the I&R platoon was eventually recognized in 1981 and all its men decorated. For his gallantry in action, Lou was awarded the Silver Star.
After discharge, Louis worked 34 years for the Bendix Corporation. He was a member of St. Monica Catholic Church in Mishawaka where he was a 54 year member of the Usher's Club. He golfed and bowled on leagues with Bendix.
Louis married Genevieve C. Gapinski on June 21, 1952 in Peru, Illinois. She preceded him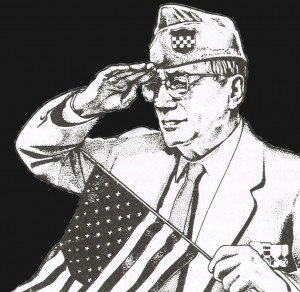 in death on August 11, 2015 after 63 years of marriage.  Louis' surviving family includes a son, Gregory Kalil; a granddaughter, Stephanie Kalil; a brother, John (Dolores) Kalil; and a sister, Agnes Fry.