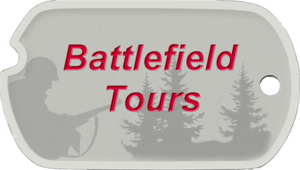 Join us for a memorable experience
Nestled at the western edge of the Monschau Forest, the hamlets of Krinkelt and Rocherath had grown over the past centuries to finally become one large village with a stone church standing in the center. Known as 'twin villages' by US troops, it served a rear base for the units in position in the forest.
As the battle raged in the forest, it became obvious that the twin villages had become strategically important for both sides. The trail net leaving the different sectors of the forest converged to the villages, forming a bottleneck. A neck to be kept open by the American defenders to allow friendly troops to withdraw to Elsenborn.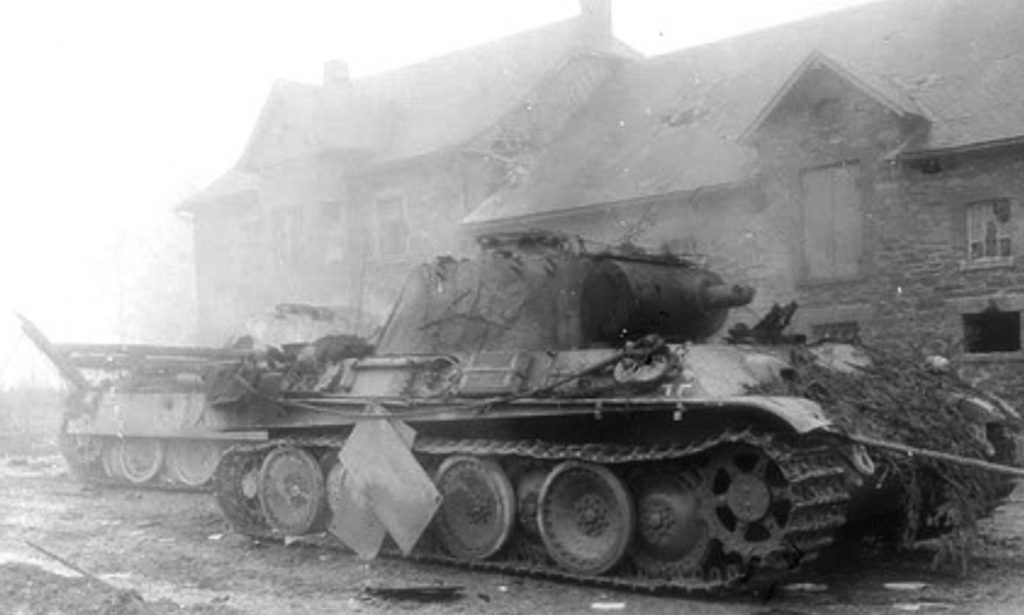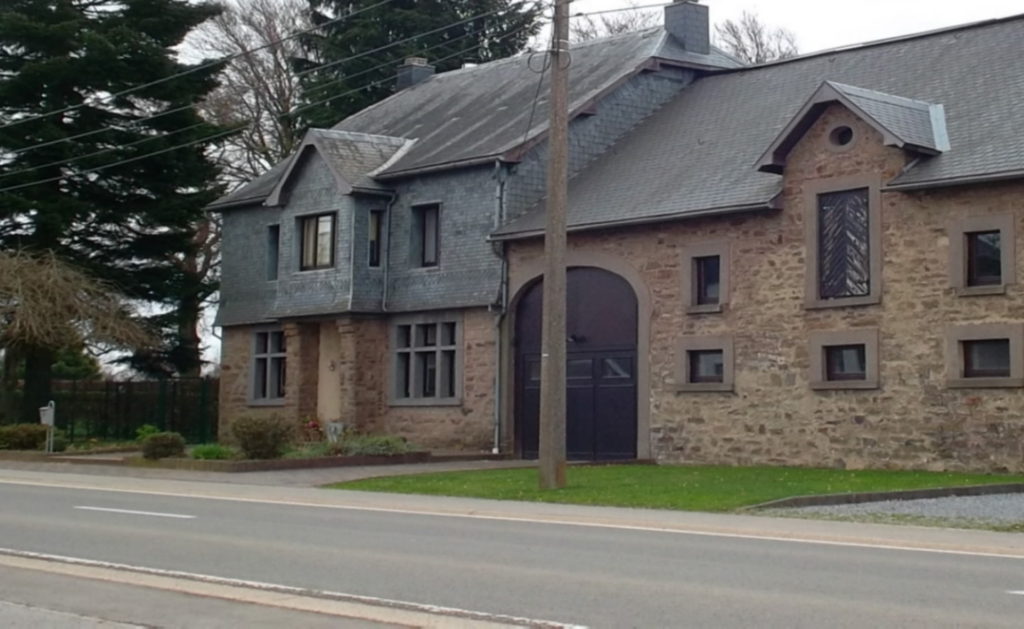 Slide mouse on picture for then and now views
The Kalpers house in 2014
Same house in December 1944 showing destroyed Panthers of the 3. Komp, SS Pz Regt 12

For the Germans, to close as soon as possible to trap large number of enemies and exploit the breakthrough. The defense of the twin villages became crucial for the Americans. Three days and three nights long, they will hold German armor and infantry in wild and merciless street fighting. Darkness, fog and lack of communication added to the general confusion. Continuous hammering of the American artillery left the twin villages in rubble.
Rebuilt after the war, the twin villages are today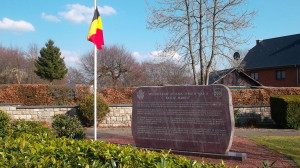 peaceful and still have a few of their original stone houses, including those occupied by the Headquarters of the 393rd Infantry Regiment. In the square beside the church stands a memorial plot where two monuments honor the defenders, the 2nd and 99th Infantry Divisions and their attached units.
The visit will emphasize the heroic defense of the 9th and 38th Infantry Regiments of the 2nd Division and their attached units at key locations.
Back to Battlefield then & now.