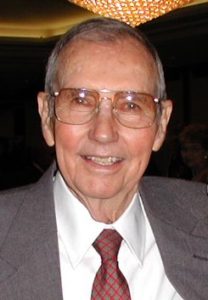 Sgt Byron A. Whitemarsh
1923-2008
Company C, 395th Infantry
First son of Byron J. Whitmarsh and Lucie Mendenhall, Byron Alfred Whitmarsh was born in Mocane, Beaver County Oklahoma on April 18, 1923. Mocane was actually not a town but a post office only in a very sparsely populated ranching area. In 1940, the Whitmarsh family moved to Vici, a small town in Northwest Oklahoma. This is where « Whit », as he was known, graduated in the Spring of 1942.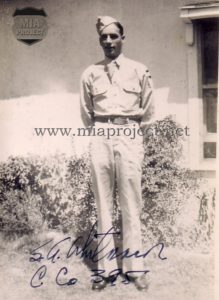 In September 1942, he enrolled in Civil Engineering at Oklahoma A&M and volunteered for the ROTC (Reserve Officer Training Corps). He entered service on October 9, 1942. From ROTC, he was sent to ASTP (Army Specialized Training Program) in Fort Sam Houston, TX. When the Army ceased the ASTP, Whit was transferred to Camp Maxey and joined the 99th Infantry Division. He was attached to the 3rd Platoon of Company C, 395th Infantry. After the Battle of the Bulge, he was promoted to Sergeant and took over the 3rd Squad. On March 2, 1945, Whit led his squad in an attack against enemy positions in Fortuna, Germany. His courageous actions and personal bravery earned him the Silver Star. Two weeks later, Whit was severely wounded in action and evacuated. A bad upper arm wound brought him from hospitals to hospitals until late March 1946 when he was finally discharged.
After his return home, Whit resumed his studies and  graduated from Oklahoma A&M in 1948, with a degree in civil engineering. In October of the same year he married Elsie and raised a family with one son and two daughters. After working a few years for the Corps of Engineers, he joined a successful general contracting firm until he retired. Whit created a wonderful family retreat at Lake Texoma, where he enjoyed boating, growing tomatoes, and watching grandkids grow and play.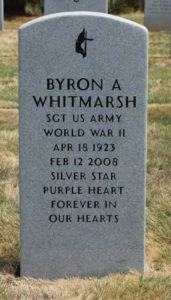 Whit was a member of the 99th Infantry Division Association and attended many conventions. He also made numerous trips back to Belgium and was an active member of the MIA Project. His recollection led to the recovery of missing soldiers of his company (see Recovery On 88 Hill).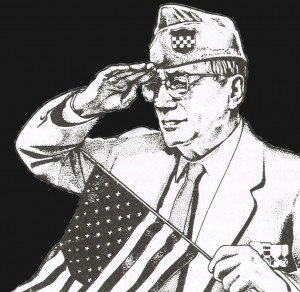 He passed away on February 12, 2008 at his home in Richardson Texas and is buried at the DFW National Cemetery.