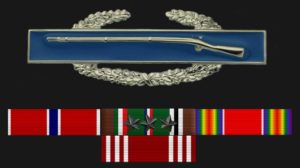 Richard H. « Dick » Weaver died peacefully at home in Kalamazoo, MI, Saturday, February 13, 2016, at age 92. Dick was born on April 29, 1923 in Morgantown, West Virginia, the second of four sons to the late Harry Webster and Ilo Elizabeth Headlee.
Dick served with the 60mm mortar section of Company B, 395th Infantry of the 99th Division until VE Day. After his discharge, he attended Texas A&M and received his B.A. from the University of Texas-Austin. He also studied at the University of London, the Sorbonne, and the University of Southern California where he received his Master's Degree.
His life-long career in City Planning evolved primarily in Los Angeles County. He served on the L.A.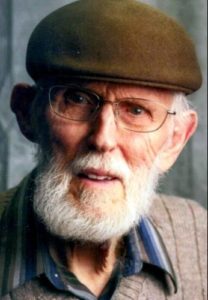 County Regional Planning Commission and in the California cities of Long Beach, Baldwin Park, and Santa Fe Springs. Dick was proudest of his work as Planning Director and Executive Director of the Redevelopment Agency of Santa Fe Springs. That work enabled him to take part in conversion of oil fields to sites for corporate headquarters with street set-backs funded for landscaping and sculpture.
One of Dick Weaver's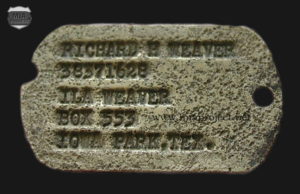 dog tags was recovered on the battlefield. He came over to Belgium to attend the dedication of the 99th Division monument in Krinkelt, see his dog tag and visit the site where it was discovered.