Edwin A. Schwieger
1919-1990
Company D & M, 393rd Infantry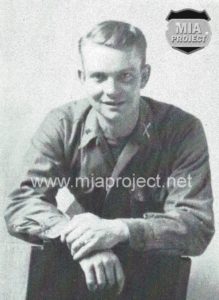 Edwin A. Schwieger (although spelled Schweiger on a number of official documents) was born in Grand Island, Hall County, Nebraska on July 6, 1919 to William and Dora Schwieger . He was the 11th child of the family. After two years at District Six High School in Alde, NE, Ed worked in local farms before he volunteered for the Army. He was only 19.
He was inducted on December 19, 1938 in Fort Crook, Nebraska. After infantry basic training, Ed's first assignment was with Co D, 17th Infantry, 7th Infantry Division. He quickly rose in the ranks and became NCO.
When the 99th Division was activated in 1942, the cadre in charge of training the new recruits was transferred from the 7th Division. Ed was among them. He married his girlfriend Gayle Bruhm before being transferred. In September, Ed joined a heavy machine gun platoon of Co D, 393rd Infantry as instructor. He remained with the same company throughout the hard training at Camp Maxey, Paris, TX and Camp Miles Standish. Early January 1944, he was made T/Sgt and acted as platoon Sgt. By November of that same year, he was deployed with his division alongside the Belgian-German border east of Elsenborn, Belgium.
The 99th Division took the brunt of the German counterattack launched on December 16, 1944 and the 393rd Infantry was badly mauled. The entire division withdrew to the Elsenborn Ridge to establish new positions and from there hold the Germans for two months. On January 22, 1945, Ed received a battlefield commission and was appointed 2Lt and transferred to Company M, 393rd Infantry as leader of one of the HMG platoons. He went through all major combats with his new outfit, quickly becoming a 1Lt. On April, 11, 1945, he was awarded the Bronze Star Medal for heroic action.
He came back home late 1945 and remained in the Army Reserve until 1953. After his discharge, Ed worked for construction companies until 1958. He then worked for Budwiser Wholesale in Grand Island as a public relations representatives until he retired in July of 1981. He was a member of the American Legion, Veterans of Foreign Wars, Disabled American Veterans and the national Order of Battlefield Commissions and the 99th Infantry Division Association.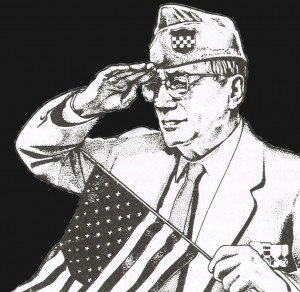 Edwin Alvin Schwieger passed away on July 5, 1990 and rests in Westlawn Memorial Cemetery, Hall county, Nebraska.