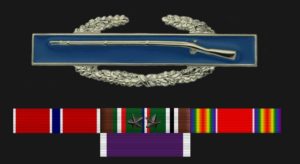 Virgil H. Roth was born 1919 in Flint, Michigan.  The son of Henry G. Roth and Lula Cooper Roth. He  worked on his father's farm and as a shipping clerk at a local furniture store while attending school in Mt. Morris, Michigan.  Once war broke out, he was employed as a machinist by the A.C. Spark Plug division of General Motors.  He married Dora C. Reed in 1939 and was the father of 3 children, Larry, Daniel and Johanna.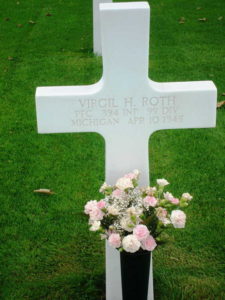 Virgil was drafted on August 9, 1944 and joined the 99th Division after basic training. He was attached to Co D of the 394th Infantry. He was killed in action on April 10, 1945 in Oberelespe, Germany during the battle of the Ruhr Pocket. Virgil is buried in Magraten Military Cemetery, Holland, Plot M, Row 21, Grave 10.
Virgil had 3 brothers, two who served in the military in W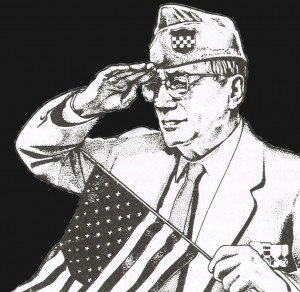 WII: Kenneth L. Roth (1926-1997) U.S. Marines; Roger I. Roth (1923-2008) U.S. Navy.  Kermit J. Roth (1929-1981) was in school during the war.  His only sister, Ellen Roth Morse (1927-2011) was married to Calvin Morse who was in the U.S. Navy and lost an eye during the war.
Photo and information courtesy of Dan Roth