T/Sgt James L. Rogers
1922-2012
Company K, 393rd Infantry
James L. Rogers, 90, of Paducah, KY., passed away on Sunday, December 30, 2012, at Lourdes hospital. He was a retired route salesman for Mid-West Dairy. He served with Company K, 393rd Infantry during the Battle of the Bulge.
James was inducted on December 2, 1942 and after basic training joined the 99th Infantry Division at Camp Maxey Texas. At the time his unit was deployed overseas, he was platoon Sergeant. James was captured on December 16, 1944, the very first day of the Battle of the Bulge, when his company was overrun by two German Regiments. He spent the next five months in captivity in Stalag 4B in Muhlberg , Sachsen, Germany.
James is survived by his wife, Minnie Graves Rogers of Paducah, KY., three sons, Jerry Rogers and wife Claire of Paducah, KY., Ricky Rogers and wife Linda of Paducah, KY., and Wayne Rogers and wife Dishona of Louisville, KY.; four grandchildren, James Roger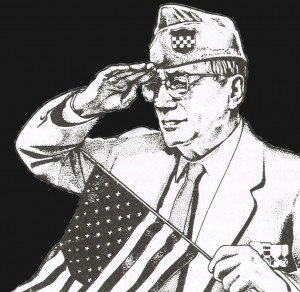 s, Veronica McGuirk, Jason Rogers, and Amanda Sheffield; and four great-grandchildren, Annica McGuirk, Emily McGuirk, Noah Rogers and Isaiah Sheffield. He was preceded in death by his parents, Albert Rogers and Liddie Lampkins Rogers; one brother; and one sister.