S/Sgt Orlando J. Ricci
Co F, 393rd Infantry Regiment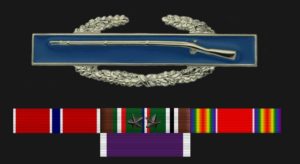 Orlando Ricci was born on June 11, 1917 in Easton, PA, to Francisco and Loretta Ricci. He had two brothers and one sister.
After completing high school, Orlando worked as sales clerk in his hometown. He married his girlfriend Maria Recchia just before he was drafted at Allentown, PA, on November 1942. After boot camp, he was assigned to Company F, 393rd Infantry, 99th Division.
When his unit was deployed in Belgium, he was Staff Sergeant and squad leader. At the start of the Battle of the Bulge, his unit held off German attacks until allowed to pull back to the Elsenborn Ridge. On December 26, 1944, S/Sgt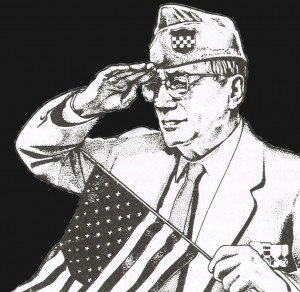 Ricci was killed by a large caliber shell landing just beside his foxhole. He died instantly.
Orlando's body was transferred to Henri Chapelle Military Cemetery, Belgium, where he still remains today. Staff Sergeant Orlando J Ricci is buried Plot C, Row 13, Grave 39.