Otto W. « Bill » Meyer
1925-2006
Service Battery, 371st Field Artillery Battalion
Third son of Otto and Ruth Jones Meyer, Otto William « Bill » Meyer was born on August 6, 1925 in Pratt, Kansas. He grew up in Cassoday, a small cattle town in the Flint Hills of Kansas, a cowboy country with an authentic Old West atmosphere.
Bill joined the ROTC at 17 and returned to college as a member of the ASTP. When the US Army terminated the program in March 1944, Bill was transferred to Camp Roberts, CA, for basic training and school to be radio operator for the artillery forward observer. After completing his training, he was sent to Camp Maxey, TX, and joined Service Battery of the 371st Field Artillery Battalion, 99th Infantry Division. Bill was at Büllingen when Kampfgruppe Peiper's tanks broke through the American lines on the second day of the Battle of the Bulge. He was fortunate to jump in his truck and leave the town before it was captured. He went all the way through VE Day with his outfit.
After the war, he returned to college and graduated from the University of Kansas in 1948 with a bachelor's degree in journalism. Bill went to work for the Marion County Record. He became editor and publisher of the weekly in 1967. He dedicated the greater part of his life to the Kansas newspaper industry and the communities his weekly newspapers served. His mother, Ruth, was a newspaper reporter for the El Dorado Times, the William Allen White's Emporia Gazette and also was a features editor for the Wichita Eagle.

Bill received the Master Editor, Community Service and Mentoring Awards of the Kansas Press Association along with the Lifetime Achievement Award for the International Society of Weekly Newspaper Editors.

He also served a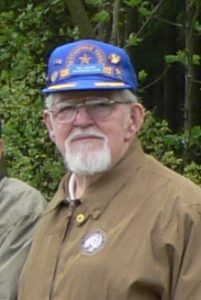 s president of the Kansas Press Association and the William Allen White Foundation board of trustees at the University of Kansas. Bill also taught media law at Wichita State University and been a political analyst for KPTS-TV from 1983 to 1991. He was inducted in the Kansas Newspaper Hall of Fame in 2003. Though he retired from day-to-day operations in 2003, Bill continued to serve as publisher emeritus and as president of Hoch Publishing Company Inc., which owns the Record, the Hillsboro Star-Journal and the Peabody Gazette-Bulletin.
Bill served as editor of the Checkerboard,  the 99th Infantry Division Association newspaper from 1977 until his death. He was president of the 99th Infantry Division Association in 1998-99, and was a lifetime member and permanent board member.
He married Joan Wight on Sept. 11, 1949, in Marion, KS, and raised a son, Eric. Joan and Eric continue in the jounalism business as owners and officers of Hoch Publi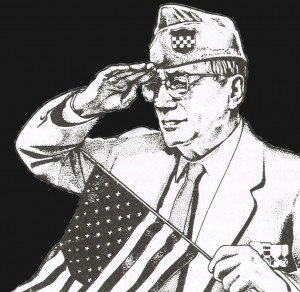 shing Co. Eric is also an associate professor of journalism at the University of Illinois.
Bill passed away on November 14, 2006, at the HCA Wesley Medical Center of Wichita, Kansas, at age 81.