Stanley Lowry

1916-2000
Company F, 393rd Infantry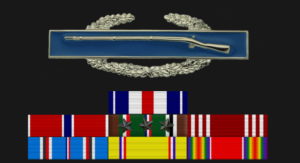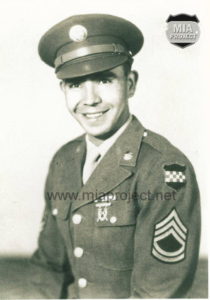 Stanley Lowry was born on March 11, 1916, in Milford, California. He was the third of six children, four boys and two girls, raised by Robert and Edna Lowry. The family was Native American of the Maidu – Pit River tribes.
Stanley attended school in Fort Bidwell, Stewart Indian School in Nevada and Sherman Indian Boarding School in Riverside. After 4 years of high school, he started to work as forestry worker. On January 28, 1941, Stan was inducted in the Army. In 1943, he joined the 99th Division at Camp Maxey, Paris, Texas and was assigned to Company F, 393rd Infantry. By the time the 99th Division went overseas, Stan's leading aptitudes already made him a Platoon Sergeant. He successfully took part of his unit first engagement, the Battle of the Bulge. On February 25, 1945, he received a battlefield commission and became a 2nd Lieutenant. He took the lead of the 2nd platoon of Company F. Stan was highly regarded by his men and was a respected leader. He was awarded the Silver Star medal for successfully leading a patrol in extremely difficult circumstances in March 1945. After VE Day, Stan remained briefly in occupation duty and was officially discharged on February 15, 1946.
For about twenty years he worked as an ammunition inspector in Herlong, C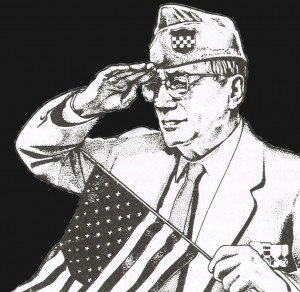 A. He was a golden glove's boxer and loved watching boxing events his whole life. He was very proud of his Native American heritage.
Stan passed away on July 8, 2000 in Reno, NV and was laid to rest in Diamond Crest Cemetery in Susanville CA.
(Photo courtesy Chag Lowry)