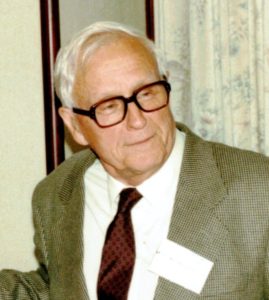 Major Matthew L. Legler
1916-2012
C.O. 1st Battalion – 393rd Infantry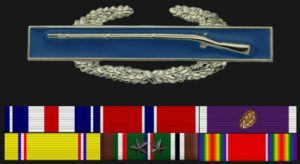 Well known personality of the 99th Division Association, Matt Legler, former Battalion Commander of the 1st Battalion, 393rd Infantry during the Battle of the Bulge, passed away in Hilton Head Island, SC, on June 23, 2012 at age 96.
Matthew Leon Legler was born on March 16, 1916. He and his brother John grew up in Monroe, Wisconsin, in the home of his grandparents, Matthias and Euphemia Geigel, with his mother Anna Legler and his Aunt, Marie Geigel.
After graduating from Monroe High School in 1934, he spent one year at the University of Wisconsin-Madison before he received an appointment to the US Military Academy at West Point. He graduated in 1939 and was commissioned Second Lieutenant. He was then stationed at a number of posts in Michigan and Alabama before he joined Camp Maxey, Texas. He took over the 1st Battalion of the 393rd Infantry for its move overseas and deployment in Belgium. On December 16, 1944, at the start of the Battle of the Bulge, his battalion saw heavy combat and retreated on the Elsenborn Ridge.
Early February 1945, Major Legler was leading his battalion in an attack to reduce the German presence on the Elsenborn Ridge when he stepped on a landmine. Severely wounded in the face and with a shattered foot and hand, he was evacuated. For his actions in the forest that day, he was awarded the Silver Star for gallantry in action. The extent of his wound however put a term to a brilliant military career and he was discharged in October 1945 with the rank of Lieutenant Colonel.
After discharge, he started a 34 year career for Mobil Oil Company in upstate NY. He retired in 1980 as Chief Motor Vehicle Design Engineer and moved to Hilton Head Island, SC.
In the mid 80's, a souvenir hunter found Major Legler's West Point ring, presumably where he was wounded by the land mine. The ring was returned to its original owner and stands now in the Hall of Fame at the West Point Military Academy.
A few years later, his ID bracelet surfaced on the battlefield – see bracelet story.
Matt Legler was a long time member of the 99th Division Association and attended many annual conventions. He also made several trips back to Belgium, to the different places when he saw actions. He had a crystal clear recollection of all the events he went through. Escorting him on the battlefield was a tremendous experience and a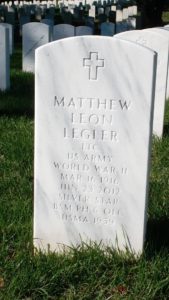 source of motivation.
On November 19, 2012, he found his final resting place at Arlin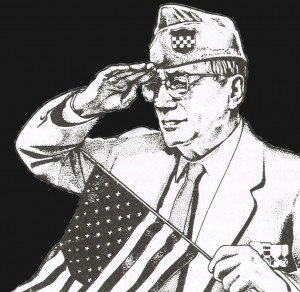 gton National Cemetery, section 36A, grave 439.