Charles C. Kent
1923-2012
Company B, 394th Infantry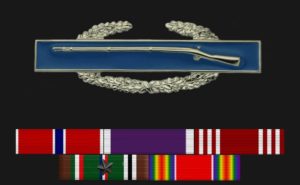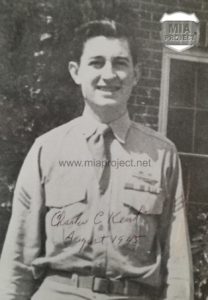 Charles Kent was born on March 11, 1923 in Jasper, to Clarice and Jeptha Monroe Kent.
He was raised by his Grandfather, W.P. Cook until he passed away in 1934 then moved to College Station to live with an uncle. After graduating from Hi School in 1940, he entered Texas A&M university in College Station. A&M at the time was all male students. Reserve officer training was required of all physically fit students. He trained with the coastal artillery for two years then volunteered for the Army and was inducted in January 1943. After basic training, he was sent to Camp Maxey, Paris, Texas and joined Company B, 394th Infantry of the 99th Infantry Division.
Charles was one of the "lucky 21" of B Company who were fortunate to successfuly withdraw from Losheimergraben to the Elsenborn Ridge at the start of the Battle of the Bulge. This is where he was severely wounded by shell fragments on December 31, 1944. He went through several hospitals and was finally discharged at McCloskey General Hospital, Temple, Texas on February 02, 1946. Charles reentered Texas A&M University the following week and completed the requirements for a bachelor of Sciences Degree in August 1947. In October 1947 I started working with Texas A&M Research Foundation on a project to determine the causes of oyster mortality along the Texas and Louisiana cost. After the project was completed in 1950, Charles decided to work in other fields. He married Myra in 1951 and raised a family. He had several jobs including a crane operator for Eastex Pulp and Paper, owner of Kent's Flow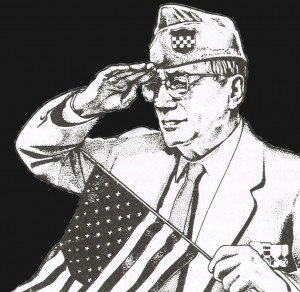 ers and Jewerly in Silsbee, Texas. After returning to Jasper in 1978, he had a pecan orchard and was employed with Triple L Equipment Rental and owned a knife sharpening business.
Charles C. Kent passed away at age 89 at his Jasper home on August 19, 2012.