George Carrick, Jr
1921-1944
Company H, 393rd Infantry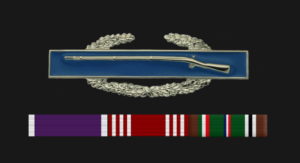 George Carrick, Jr was born on November 25, 1921 in Pittsburgh, Allegheny county, Pennsylvania. George was the first child raised by George Carrick, Sr and Bertha Harcar. In 1923, a sister, Margaret, arrived in the family. Alas for the family, the mom died unexpectedly in 1931.
George was inducted in the Army on November 17, 1942 and married Natalie Adamczak on Feb 17, 1943. After boot camp, George was transferred to the 99th Infantry Division and joined Company H of the 393rd Infantry. In October of 1944, he was shipped overseas with his division and by November 11, there were deployed along the Belgian-German border east of Elsenborn, Belgium.
On December 16, 1944, the 99th Division took the brunt of the German counterattack that would be later known as the Battle of the Bulge. The badly mauled 393rd pulled back to the Elsenborn Ridge where they stand fast against repeated German assaults. On Christmas Eve, George was in an open dugout with three comrades when they received a direct hit from a German shell. The explosion killed three of them, including George.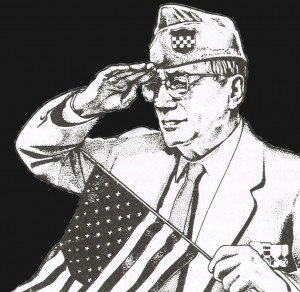 George was first buried in Henri Chapelle Cemetery, Belgium, before being returned to his family in 1947. He is buried in Calvary Cemetery, Pittsburgh, PA.
(Photo courtesy George Carrick)