Robert D. Gair
1922 – 2018
Company F, 393rd Infantry Regiment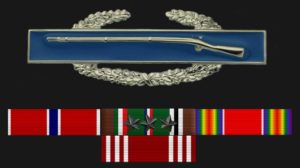 Robert « Bob » D. Gair was born in Detroit, MI, on April 6, 1922. During high school, he spent three summers in the Citizens Military Training Camp at Camp Butler in Battle Creek Michigan. There, he became an expert marksman with the Springfield 1903 rifle, which he would eventually be issued and carry throughout World War II. After graduating high school in 1940, he immediately went to work in an auto parts factory. Bob enlisted in the US Army in December 1942, completed basic training in Texas and was sent to the Army Specialized Training Program in Little Rock, Arkansas. When the program abruptly ceased in the Spring of 1944, Bob was reassigned to the 99th Infantry Division, 393rd Regiment, F Company. He served in the Company headquarters as mail clerk and rifleman. He took part in all major engagements of his Regiment.
Bob was discharged in February 1946. He returned to his work in the auto industry, retiring as a manager with the Chrysler Motor Company, before relocating to Deming, NM, with his family.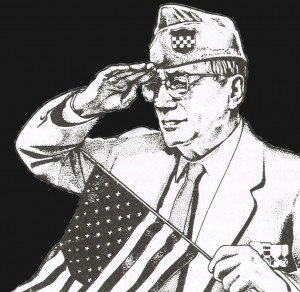 Bob passed away at his Deming residence on February 17th, 2018 at age ninety-five. He is survived by his wife of 39 years, Lorraine « Kathy », 7 children. He also leaves behind 11 grandchildren, 16 great grandchildren and 1 great great grandchild.