John Earl Fontenot, Jr
1924-2015
Co K, 393rd Infantry

Son of John Sr. and Edith Doucet Fontenot, John Earl Jr was born in Grand Prairie, LA, on November 2, 1924, and was raised on his parent's farm.
In 1941, he graduated from Grand Prairie High School and entered L.S.U. (Louisiana State University) majoring in Agriculture Engineering as part of the ROTC program. The Japanese invasion on Pearl Harbor changed his plans and he was called to serve in the United States Army.
John joined the 99th Division at Camp Maxey, TX, and was attached to Company K of the 393rd Infantry Regiment. He was deployed in Belgium with his company and served as rifleman and French interpreter. He was evacuated with trench feet a few days prior to the beginning of the Battle of the Bulge. This probably saved his life as Company K heavily suffered from the German initial attack, losing 70% of its men on the very first day of the battle.
John's dog tags were recovered on the Battlefield in a stack of 16, all belonging to Co K former members. More on the discovery.
He was discharged from the United States Army in April 1945 and returned to L.S.U. Obligations to the family farm called him back home where he began his career as a third generation farmer and earned the nickname »The Potato Man. »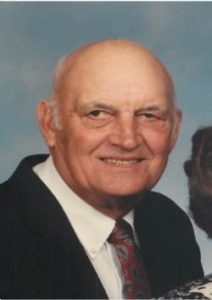 Earl spent his entire career making invaluable contributions to the agricultural industry and the community. During Earl's 70 years of farming, he received many honors and awards from local, state, and national agricultural and civic organizations. The Potato Man was recognized by the Sweet Potato Association, Yambilee Association, Farmer Bureau Advisory Board, Cattleman's Association, Ville Platte Chamber of Commerce and the Evangeline Parish Sheriff's Posse-St. Jude Trail Ride. Earl also served on the Evangeline Parish Soil and Water Conservation Board for 47 years. He strongly believed in agriculture research and supported LSU and Soil Conservations Services. He also showed support to the cattle industry by holding Cattleman's Field Day and other farm related events. 
Earl was a hardworking man, as well as a devoted Catholic. He served on the St. Peter's Church Council for many years. His loyalty and dedication to his faith, his country, his community and to the agricultural industry will be remembered for many years to come. 
A loving husband, father, grandfather and friend, Earl will be missed by his loving wife of 63 years, Earline Soileau Fontenot, sons, Lonnie Fontenot and wife Denise of Ville Platte, Larry Fontenot and wife Jan of Grand Prairie, Dennis Fontenot and wife Jan of Grand Prairie, John Fontenot, III and wife Connie of Opelousas, daughters, Linda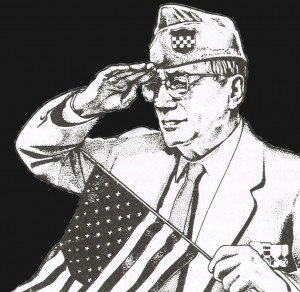 Deville and husband Stefan of Grand Prairie, Lorraine Loup and husband Harrell of Baton Rouge and Laura Fontenot and husband Jerry of Grand Prairie. Also left behind to cherish his memories are his 19 grandchildren and 29 great grandchildren.