Roger V. Foehringer Sr.
1924-2006
Service Battery, 924th Field Artillery Battalion.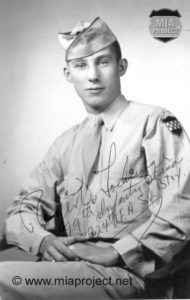 Third of four children raised by William and Madeline Foehringer, Roger was born on January 24, 1924 in Cook County, Chicago, Illinois. The pre war years were tough for the family. Roger's father, Civil Service Commissioner of the City of Chicago, suffered a disabling stroke that left him unable to work. A few years later, Roger's older brother, Billy, was killed in a boy scout accident.
Roger loved sport, especially base ball and football. Later, when he graduated from Loyola Academy of northern Chicago, he had become a brilliant student and athlete. He was awarded a scholarship to attend Xavier University at Cincinnati to study and play football. He was playing running back and receiver. After completing his first year of school, he volunteered for the Army and joined on June 13, 1943. Clever young man, Roger qualified for the ASTP and joined the program at the University of Arkansas. In the Spring of 1944, the program was disbanded and Roger joined the 99th Division at Camp Maxey, Paris, Texas. He was assigned to the 395th Infantry and prior to the movement overseas he was transferred to Service Company of the 924th Field Artillery Battalion.
On December 16, 1944, the Battle of the Bulge started. His unit was quartered in the village of Büllingen, Belgium. The following day, the spearhead of Kampfgruppe Peiper attacked the town and captured a large number of American soldiers. Roger was among them. He was marched into captivity and arrived at Stalag (POW camp) 13C at Hammelburg, Bavaria, Germany. After a few weeks he volunteered to a POW working detail and was transferred with a 100 other men to Wurzburg, Germany. On April 1, 1945, Wurzburg was bombed by US bombers. Taking advantage of the ensuing chaos, Roger escaped with 4 companions. They marched to the West until they eventually ran into an advanced unit of the 42nd Infantry Division.
After his discharge, Roger attended Fordham University and played football again, with a scholarship in 1946. He never completed law school, instead came back home to help his mother with his dad who was getting older and needed more care.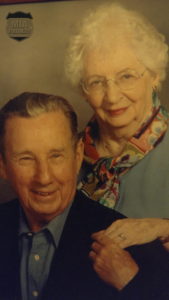 In October 1950, he married Ruth Janet Rice and together raised five children. Roger successfully ran his own insurance company for nearly 50 years and was an active member of the 99th Infantry Division Association. With his family, he made several trips back to Belgium and Germany, he was a fervent supporter of the MIA Project.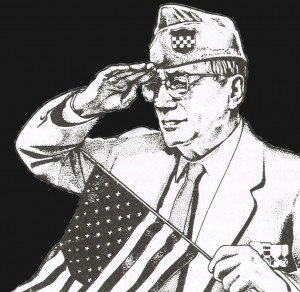 Roger Vincent Foehringer Sr. passed away at his Genoa residence in Illinois on December 16, 2006.
Special thanks to Roger V Foehringer, Jr for his assistance.