John A. Everhart
1924-2002
Headquarters Company, 393rd Infantry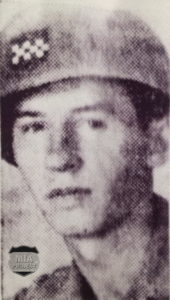 John was born in Altoona, Blair county, PA, on July 29, 1924. He was the 5th of six children raised by Harvey and Kate (Gilland) Everhart.
On March 6, 1943, he received his draft notice and joined the Army. He was assigned to the 99th Division in training at Camp VanDorn, Miss, and joined HQ Company of the 393rd Infantry.
John went through all major battles with his outfit, including the Battle of the Bulge, the Cologne Plains and the Remagen bridgehead until VE Day. John was slightly wounded by shell fragments early May 1945 and was awarded the Purple Heeart. He remained for a short time in occupation duty and came back home on January 3, 1946 and officially discharged in Fort Indiantown Gap, PA, on January 8th. He used the GI bill to resume his studies and eventually graduated from Altoona High School that same year.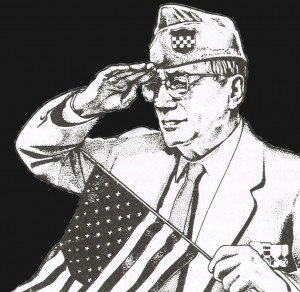 In 1949, he married Patricia Berkstresser in Winchester, VA and raised a family of one daughter and four sons. He worked in the construction business by R.B. Winslom Co.
John Amberson Everhart passed away on November 22, 2002 at his Altoona residence at age 78.