Lawrence Carimi
(1922-1993)
Company H, 393rd Infantry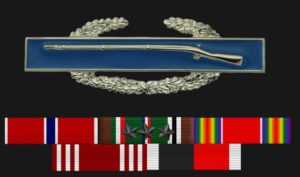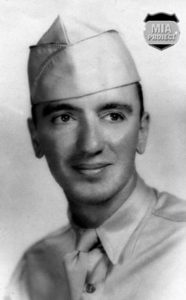 Lawrence Carimi was born on 23 November 1922 in Memphis, Tennessee, the second of three sons born to Nicholas and Adelina (Pacini) Carimi.
After 4 years of high school and being a riveter for Fischer Aircraft, Lawrence was called to active duty on July 20, 1944 in Fort Ogelthorpe, Georgia. After basic training at Camp Wheeler, Georgia he shipped out on 1 January 1945 from NYC on the Queen Mary. He arrived in Europe and was assigned as a replacement to the 99th Infantry Division. He joined Company H, 393rd Regiment as an ammo bearer and operated the machine gun.

He participated in all the major campaigns remembering the deep snow, the extreme cold, being ordered to run across the Remagen Bridge and liberating the Mooseburg POW camp. He also remembered what they were doing when they got the news that FDR had died. "We were sunning ourselves on the side of a hill. It was the first warm day I could remember since arriving in Europe. I was saddened by the news. » Later, his squad was hit by German mortars with Lawrence receiving shrapnel wounds to his back. He was "patched up" and put on light duty as a truck driver. It was during this time that he showed signs and was diagnosed with an advanced stage of tuberculosis. He was sent to the American hospital in Paris. He remembered seeing the Eiffel Tower from his bed. His parents were sent a telegram informing them that their son was gravely ill and not expected to live. He was given the last rites of the Catholic Church and operated on. He survived the surgery and was sent stateside to Fitzsimons Hospital in Denver, Colorado. He recuperated further and was discharged 11 April 1946.

He went to business school on the GI bill, married Billie Jean Wright on 27 July 1951, raised three children and worked in his father's drugstore and for the City of Memphis, retiring in 1987.
Lawrence Carimi passed away on January 11, 1993 at age seventy.