Richard H. « Dick » Byers
1922-2001
Battery C, 371st Field Artillery Battalion

Third of four sons of James Byers and Dorothy Pickering, Richard Henry Byers was born in Cuyahoga, Ohio, on February 18, 1922.
After his graduation of the East Cleveland Shaw High School, he enlisted in the Army. He joined Battery C, 371st Field Artillery Battalion, 99th Division and was trained as forward artillery observer. At the start of the Battle of the Bulge he was a S/Sgt and was involved in several hot actions with his detail section. In January 1945, Dick received a battlefield commission and became 2nd Lieutenant. Shortly thereafter, he was wounded in action in Germany when his jeep rode on a mine. He was evacuated and never came back to his outfit.
After the war, Dick worked for the Iron Fireman Furnace Company before joining Mussum Sales, a commercial heating and air conditioning firm, in the early 1960's. He retired as vice president of the company in 1991.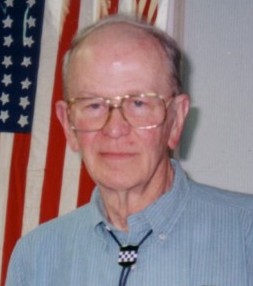 His interest in World War II history was sparkled in the late 1960' when he traveled for the first time to Belgium and revisited sites where he had fought. The first of countless trips to Belgium. Dick was an active and key figure of the 99th Infantry Division association. His "war room" was the place to be during annual conventions. His exhibition of WWII memorabilia, maps, photos, books gathered 99ers in a room where they could talk and share war experiences. After the recovery of Alphonse Sito in 1988, Dick was the first to believe that a search for MIA's could be fruitful. He founded the MIA Project with Bill Warnock and under their guidance, the search for 99th Division MIA's became successful.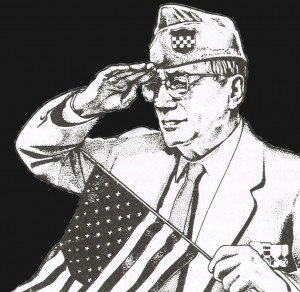 Dick died on March 6, 2001, at Lake Med Nursing & Rehabilitation in Painesville Township
He was married to Jean Ellen Barr (1924-2004) and they have one son, two daughters and five grand children.