Edward M. Berly
Company G, 394th Infantry
1925 – 1975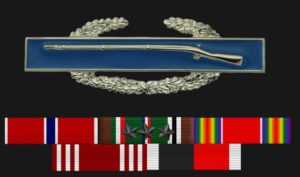 Ed Berly was born on February 11, 1925, the youngest in a large family. He had seven older sisters and one older brother; his parents were Jewish immigrants from Eastern Europe. He grew up in the Boston neighborhood of Mattapan and attended the highly prestigious Boston Latin School, where Benjamin Franklin was once a student. He was the apple of his family's eye, and great things were expected of him.
Having been called up for military service on June 16, 1943, Ed joined the ASTP, studying basic engineering. When the program was disbanded in the Spring of 1944, he joined G Company, 394th Infantry at Camp Maxey, Paris, Texas. Ed was involved in all major battles fought by his outfit. In a letter written to Ed's parents at the end of the war, his Commanding Officer, 1st Lt Robert F. Blume, wrote: « His devotion to duty has placed all personal feelings and necessities second to serving his country. It was his feats and those of men like him that will be discussed forever when men gather to talk of unsung heroes« .
After the war, Ed used the GI bill to attend the prestigious Massachusetts Institute of Technology (MIT) and became a chemical engineer. He went on to invent a portable air cleaner, which much improved the lives of people with asthma and air-related allergies. He married Adele Fine and had two daughters, Lauren and Andrea. He was devoted to them, but refused to take them on camping trips because, as he said, « I did enough of that in the war!« .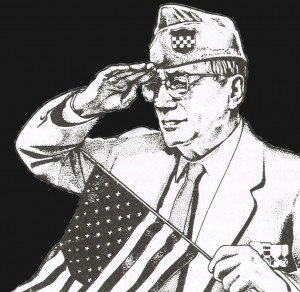 Ed was an avid Red Sox fan and enjoyed playing a weekly game of tennis. On September 9, 1975, he collapsed on the tennis court and died prematurely at the age of 50.
(Special thanks to Andrea Berly)