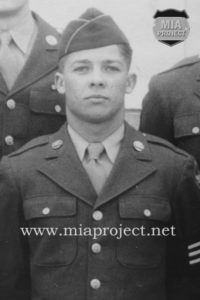 Sgt Byron O. Wilkins
1923-2011
Company K, 393rd Infantry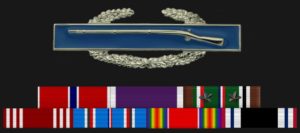 Byron Othello Wilkins was born in the small town of Luxora, Arkansas on August 6, 1923. In his formative years, he participated in scouting, earning the rank of Eagle Scout; he was also the leader of the local scout troop. He worked part-time in the drug store where his father was a pharmacist, and participated in numerous school activities, including the band, and the football and basketball teams. He was editor of the school paper and received honors in English, math and music. He was also valedictorian of the 1941 high school graduating class.
After graduation, he began classes in chemical engineering at Louisiana State University (LSU) and volunteered for the ROTC. In May of 1943, « BO », as he was known among his Army buddies, was inducted into the Army in May 1943 when ROTC students were called to active duty. After basic training, he qualified for the Army Specialized Training Program (ASTP) and sent to Oklahoma A&M College to study advanced mechanical engineering.
When the ASTP was discontinued in March of 1944, he and 3,000 other soldiers from around the country were transferred to the 99th Infantry Division at Camp Maxey, Texas. He joined Company K of the 393rd Infantry as rifleman. In September, the 99th embarked for England, and in November BO arrived on the front line on the Belgian-German border. He was promoted to Sergeant in December. On the first day of the Battle of the Bulge, his company was hit by two German regiments, and he was taken prisoner.
After six weeks, he was injured on a march away from the approaching Russian army and sent to an infirmary; after a brief recovery period, he was placed with some British prisoners until the war ended. Military citations included the Combat Infantry Badge, Bronze Star, Purple Heart, Good Conduct Medal, POW Medal, and American and European theater ribbons.
After discharge from the Army in November of 1945, he resumed his studies at LSU. In his senior year, he was elected vice-president of the College of Engineering, and he graduated in June of 1947 with a BS degree in Chemical Engineering.
In 1949, B.O. was commissioned a second lieutenant in the Army Reserves and assigned to the 90th Infantry Division. He transferred to a research and development unit and was promoted to first lieutenant. His job in industry prevented an immediate call-up for the Korean War, resulting in his discharge.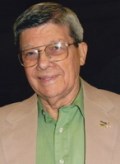 After graduation from LSU, he became employed by Gulf Oil Corporation at the refinery in Port Arthur, Texas. In 1950, he married Marilyn Kirby of Baton Rouge, Louisiana; they had two children Stephen Dane in 1951 and Melanie in 1954.
In the late 1980s, B.O. became involved in the activities of the 99th Infantry Division Association and was the editor of his company's newsletter, the K Company Kapers. He also s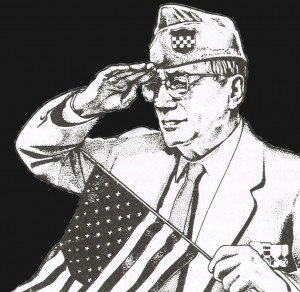 erved as both Vice-President and President of the Association in 2007 and 2008, respectfully. He was to complete his second term as President when he passed away on January 11, 2011, after a very sudden and brief battle with cancer.