Otis E. Logan
1909-1986
Company B, 393rd Infantry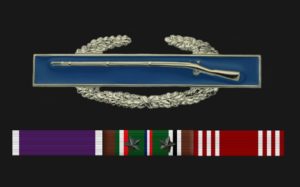 Otis Edward Logan was born on July 13, 1909 in Biglerville, Pennsylvania, to Otis Alfred and Annie Deatrick Logan. He grew up on the family farm with four brothers and one sister.
In 1929, he marr
ied Laura Grace Shetrom and raised a family. Otis was working as shipping clerk for C.L. Musselman Co. in Biglerville. On December 01, 1942, when he received his draft notice, Otis was the father of five young children, four daughters and one son.
He reported to New Cumberland, PA, on December 12, 1942 for induction. After boot camp, he was transferred to Camp Maxey, Paris , Texas and joined the 99th Infantry Division. He was assigned to the heavy weapons platoon of Company B, 393rd Infantry.
Otis went overseas with his outfit and by November of 1944, he was deployed in the thick Ardennes forest running along the Belgian-German border. On December 16, 1944, his battalion took the full brunt of the all out German offensive later known as the Battle of the Bulge. During the preparatory German artillery barrage, he was wounded in the legs by shrapnels. As he was helping his wounded platoon leader, his company line was overran by German infantry and Otis was captured. He spent the remainder of the war as POW in Stalag XIIIc located in Hammelburg, Bavaria, Germany.
He was liberated in April of 1945. He returned to the States and was discharged on October 5, 1945 in Staunton, VA. He resumed his pre war life, enjoying his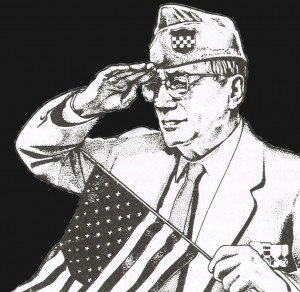 family and starting new farming projects.

With his family at his side, Otis passed away at his Gettysburgh residence on March 3, 1986 at age seventy-seven.

Photos courtesy Cindy Gebhart