Aubry Francis J.
1919-2018
Company A, 395th Infantry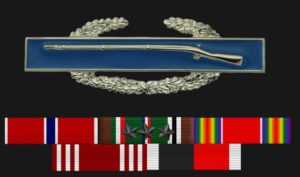 Francis was born on April 16, 1919 in Ottawa, Illinois, to Harry and Edith (Patch) Aubry. He married Esther Monroe on May 24, 1941, and together they will raise five girls. Francis was drafted in the Army and joined the 99th Infantry Division. He was assigned to Company A, of the 395th Infantry Regiment. "Aub", as he was known among his platoon fellows, was BARman of the third squad, third platoon. According to his assistant, he was the best soldier, gentleman and all around good fellow he had ever met. Aub made it through to VE Day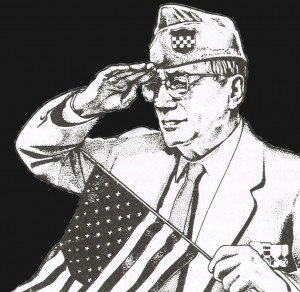 and remained in occupation duty in Germany. He returned home in 1946. He worked and retired from US Silica in 1982.
Francis J. Aubry, passed away on August 5, 2018 at LaSalle County Nursing Home at age 99.
Photo courtesy Gunnar Hermann